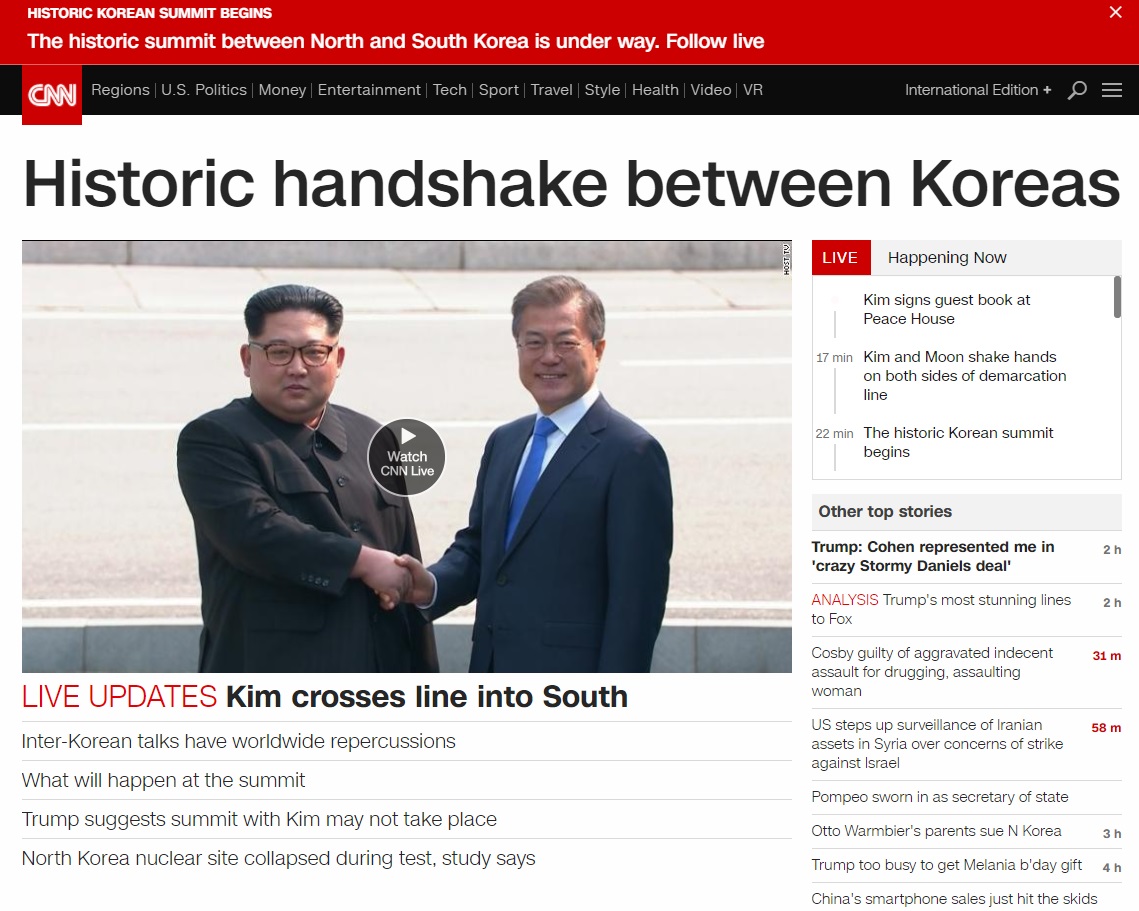 Kim Jong Un and Moon Jae-in first shook hands as each stood on either side of the military demarcation line that divides the two.
In a symbolic move, Moon then joined Kim on the northern side of the line before both leaders stepped over to the southern side, where Friday's summit will take place.
They then took in a performance of arirang, a traditional Korean folk song known in the North and the South.
Kim did not appear to look at the South Korean military guards, instead staring straight ahead.